Accessory
Extreme Weather Liner

Interfaces
Camel provides insulated liner kits for a variety of military specification and COTS shelter systems. We have the capability to manufacture liner kits to your engineering drawings, or we can reverse engineer parts supplied to fit your shelter applications.

Available For
TEMPER Air-Supported Type 31, 34, and 37
TEMPER Frame-Supported Type IV
Modular Command Post System
16 x 16 Frame Type Expandable
Modular General Purpose Tent System, Small, Medium and Large

Fabric
Climashield FR-SH Insulation 185 gram

Berry Compliant

Thickness: 1.6 cm

Flammability meets ASTM D6413

Operating Environment
Climashield

 

FR-SH Insulation 185 gram
Berry Compliant
Thickness: 1.6 cm
Flammability meets ASTM D6413
Basic Weight oz/yd2: 9.5
Acoustic Performance: STM E 1050 – 6300 (HZ) 0.49
Absorption Coefficient
No special tools required for installation
55% reduction in fuel consumption for heating/cooling
Minimize number of convoys needed to resupply fuel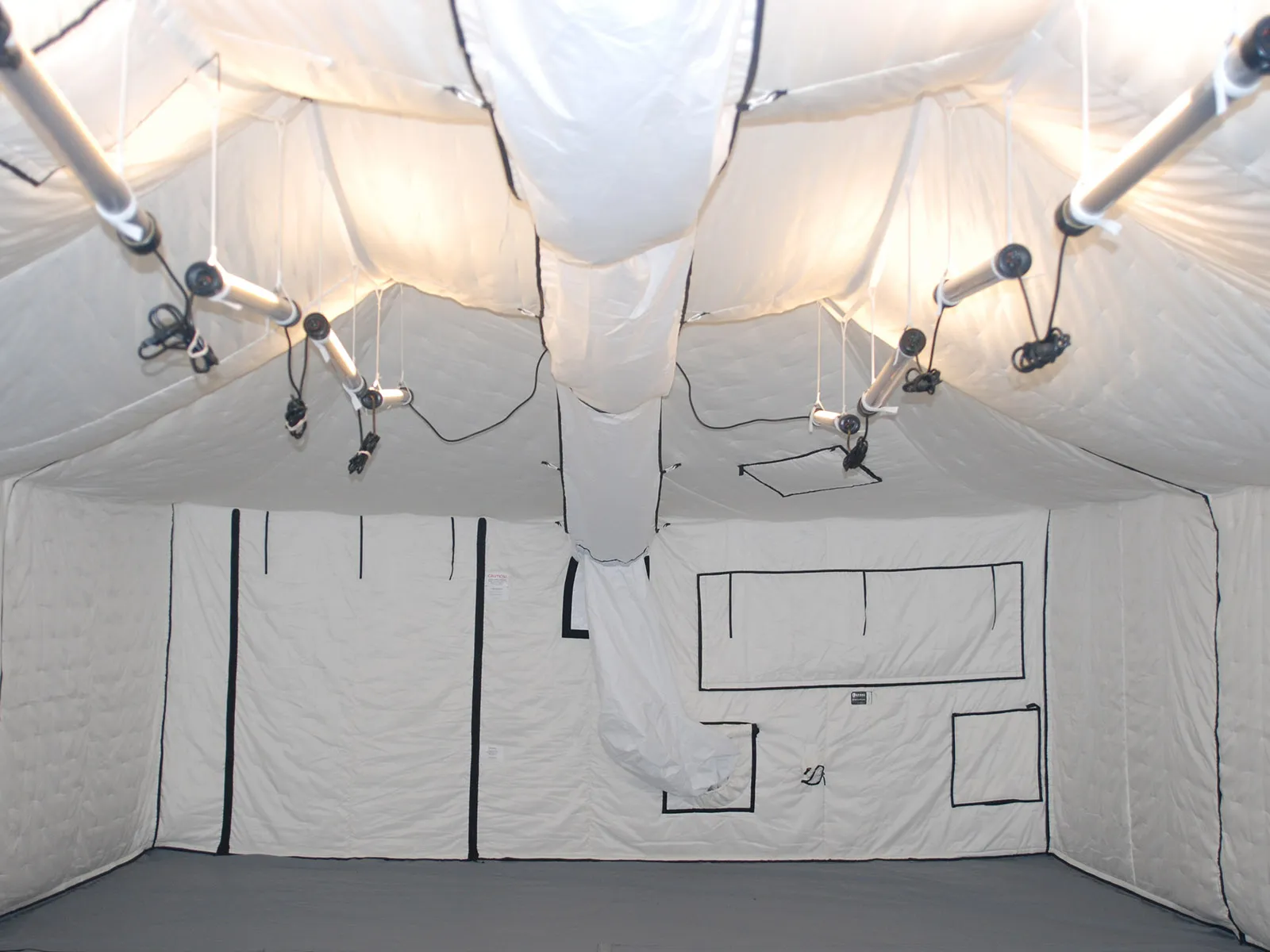 HOSPITALITY | DISASTER RELIEF | MILITARY*
Camel Insulated Liners are designed to assist field heaters and air conditioners maintain specific temperature ranges inside the shelter during operational use. The design limits lost air through openings and unprotected areas by overlapping and filling vacancies and openings that can permit temperature loss. These liners provide upgrades to single ply liners that provide enhanced environment protection to the Command and Control (C2) equipment used in the Tactical Operations Center (TOCs) during extreme environmental conditions.